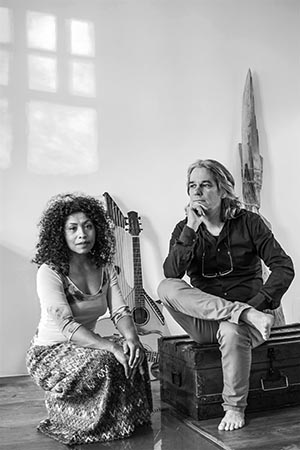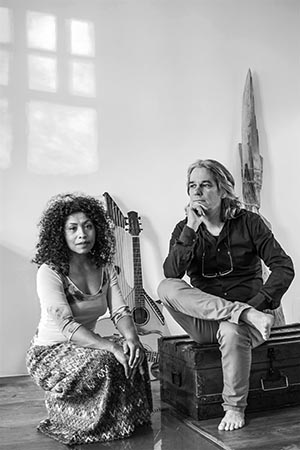 Boi Akih will have a premiere at the 70th anniversary of Holland Festival. We will present "Controlling the Swing" on June 16th at Paradiso Amsterdam. Especially for the Holland Festival poet and peace-activist Rudi Fofid from Ambon-City will write poems for the new compositions of Niels. The current quartet of Boi Akih with Ryoko Imai (marimba, percussion) and Tobias Klein (bass clarinet , contrabass clarinet) will play with two wonderful musicians from Indonesia. Gamelan player I Made Subandi (Gianyar, Bali), a real virtuoso on the Balinese gender. He joined Boi Akih 's Philosophy of Love in 2010, and Indra Menus of Jogja Noise Bombing (Jogyakarta, Jawa)
Controlling the Swing – a composition about love-hate and how they relate. Love and hate are ultimately two extremes of the same phenomenon so they can be transformed into each other. Hate can only be concurred by love.
Controlling the Swing begins as a confrontation between traditional and contemporary music, acoustic sounds and electronic noise, wood and metal, timeless wide horizons and nervous improvisations, but in the course of the composition the styles, sounds and moods that at first seemed incompatible, melt into one. In love and in hate energy is compressed and seeks an outlet. Controlling the Swing will reflect that energy with a lot of changes in dynamic, tempo and rhythm.
Holland Festival A Night in Indonesia
16-06-2017 20:15 Paradiso Amsterdam
tickets
https://www.boiakih.com/wordpress/wp-content/uploads/HF19_12_16BW.jpg
450
300
boiakih
https://www.boiakih.com/wordpress/wp-content/uploads/weblogo-notext-zw-light.png
boiakih
2017-02-09 22:17:29
2020-11-18 12:04:35
Boi Akih @ Holland Festival 2017